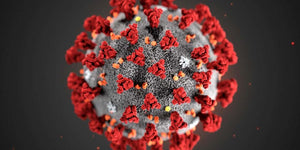 Opening A Business in The Time of COVID-19
It's safe to say that Derek and I have been in one way or another planning this small business venture for quite a while. Unfortunately COVID-19 has of course impacted many businesses – big & small – all over the world, and here in New Brunswick we are not immune. Opening a business in the time of COVID-19 has been a unique experience.
Fortunately we have always planned to build this business with the mindset of starting very small with hopes of building up the local home brewing community and in turn the business. This small footprint means that we don't have to worry about many of the restrictions or precautions that other larger businesses are currently dealing with. We have no physical space where masks are required, and both Derek and I are committed to monitoring our own health to make sure we are not making drop offs or sorting orders if we are showing symptoms.
---
If you are one of the many people that have decided to take a crack at home brewing during this difficult time, or if you are a seasoned pro looking for a new grain supplier The Community Brew shop guarantees that we will follow local guidelines as directed by Public Health to make sure we are being as safe as possible.
We maintain a very clean space where our supplies are kept and we have access to hand sanitizer on site. We commit to proper sanitization of our hands before and after handling tools, supplies, and your orders. We also have purchased easily dispensable hand sanitizer for our vehicles with guidelines in place to ensure proper sanitization at our product pickup locations.
Hand Sanitizer is being used at our storage facility as well as our drop off locations to ensure safety.
Stay safe & happy brewing.
Christian & Derek
---