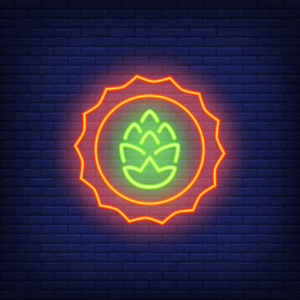 It's a NEIPA Wagon Ride!
Go For a Ride, Make a Beer. It's a NEIPA Wagon Ride! New England IPA.
A style that has slowly crept into the home brewing world and is certainly here to stay. Originating in the North East of the USA it has become the beer associated with terms like Hop Head, Hazy Boi, Dank, Juicy and a long list of internet lingo that no one understands. This post gives a breakdown of the style and the basics of getting it correct at home. Also we have just introduced 2 new Maritime Brew Boxes to satisfy the needs of our customers who want a hassle free NEIPA!
American IPAs have been dominant in North American craft brewing for the past 5-6 years and are making their way around the globe at a tremendous rate. The basic difference between American IPAs and their English forefathers are the use of "new world" hops. The hops are mostly grown on the west coast of the USA and Canada and are often varieties that have been spliced, manipulated and cross bred to make some of their more subtle and desirable characteristics dominate beer flavour and aroma. If you are a purist and think this is evil or demented it has been going on for centuries in apple orchards, fruit production and all types of farming.
The work is carried out by forward thinking hop growers, so don't be afraid. The result is beer that is more suitable for a larger group of drinkers. The American IPA style then divides into numerous (sometimes questionable) categories like Black IPA, Red IPA, Brown IPA, NEIPA, West Coast IPA, Session IPA, and whatever else seems trendy at the moment. Our skepticism is intended. The "P" in IPA means pale, so a Black IPA is essentially a Black India Pale Ale. Something doesn't jive there. Don't forget about the 0 IBU IPA, which is truly the pinnacle of marketing BS. But they are all styles of their own using new world hops. The fact that IPA is attached to them is a bit questionable and confusing. Putting aside all the coloured IPAs let's look at the 2 more popular IPAs that are being brewed and consumed nearly everywhere. NEIPA and West Coast IPAs. NEIPAs (East Coast) vs West Coast IPAs These 2 beers are super popular and often contain the same new world hops that are in all the American IPAs.
Flavours and aromas are usually hop forward, juicy, citrusy and fruity. The difference in these 2 beers is in the way they are made and at what stage the hops are added. There is a relatively new technique to adding hops that puts emphasis on whether the hops are added while the wort is boiling or if it is done boiling. Hops act as a preservative and flavouring addition to balance out the sweetness of the wort. With the high Alpha Acid varieties that are often found in these new world IPAs a lot of bitterness can be added with only a little amount of hops. Additions are referred to as hot/cold side. Hot side additions are added when the wort is boiling, cold side is when the boil is finished - typically whirlpool and dry hop additions.
With a West Coast IPA the bitterness from the hops is desired. It will still be focused on additions in the boil on the hot side. To keep the hops from making the wort overly bitter they are focused toward the end of the boil. Overall the West Coast IPA is more similar to an English IPA; it is decidedly bitter, but with new world hop flavours.
The other key element is the colour and malt profile of the beer. The malt profile typically promotes clean, low colour and low malt character using North American 2 row, doses of base malts like Vienna or Munich, oats, wheat, and other low roasted specialty malts. This allows the brewer to keep the beer balanced and give the beer a good backbone to support the bitterness of the hops. New England IPAs are highly focused on the cold side hop additions, meaning that there is low bitterness achieved from boiling. Smaller amount of hops are still added to the boil at the start to get the benefit of the preservative quality of the hops, but unlike traditional or West Coast IPAs, the bitterness contribution is low at the start of the boil. Some recipes totally skip on other additions until the last 5-15 minutes of the boil. This is typically when aromatic hops are added in conventional brewing. This keeps the bitterness low, but allow the aromatics to come out.
Once the wort is finished boiling, whirlpool hops are added in, sometimes at different temperatures between 80-90 degrees Celsius. Hops are added in large amounts in these stages to only extract aromatic flavours and minimal bitterness. The temperature is usually held for 10-15 minutes during the whirlpool. Malt profiles for the wort are generally the same as the West Coast IPA, but there are usually no specialty malts that would leave any type of caramelized flavours to interfere with the hops.
Water treatment is also done to promote a less malty and less bitter beer. Knowing your water profile is key for making adjustments to ensure malt and bitterness is kept out of the picture. Dry hopping is done in both of these styles, but it usually heavier in NEIPA. It is done typically 3-4 days before kegging or bottling. The haze in NEIPAs is often a result of the water treatment, the amount of hops used, and the fact that the hops are not boiled to break up the matter as much. Longer boiling will make for a cleaner beer, but with most of the hops added on the cold side there will be lots of suspended matter.
Recipes at home:
For starters, a West Coast IPA is the easier of the 2 recipes to make. You can use nearly any water profile, any type of hops, and put a wider variety of malt into the mix. Also without precise temperature control during whirlpooling, this beer can still be made like any traditional brew. A NEIPA takes a bit more work, a few more brewing skills, and depending on your equipment can be difficult. Start with knowledge of your local water and make adjustment necessary to limit bitterness and maltiness. Water additions are easy with software. Hop selection is the fun part of this beer and you can experiment heavily with different combinations and addition times (within the parameters) to get things exactly right. Be aware of the amount of hops going into your brew and if you equipment can handle it. It can wreak havoc on pumps and lines, so you may need to include a hop spider or muslin bags to contain some of the matter from clogging up everything.
NEW! Maritime Brew Boxes
This is the part for a quick plug of our 2 new Maritime Brew Boxes we just released! These are the easy way out if you want to get an awesome NEIPA without all the research, hassle and trial and error. These kits are a bit more advanced than some of our others, but come with pre-measured malt, hops, yeast nutrient, water minerals and instructions on how to brew things to make it manageable. Of course we are always here if you are stuck and need help with any recipe! These were developed after a lot of learning about water, help from some customers, extensive hop research, bugging people at our municipal city water office, and brewing 4 different test batches. 3 of which were super drinkable, but we missed out on some of the key attributes to call the beer a NEIPA. Needless to say, it was a learning experience for us as well! Since then we made 2 more batches that really dialled in the specs and the hops in the recipe, and we landed with 2 new products we are extremely excited to release (after a year of work).
These products only work well because of our dedication to make them fresh to order for our customers. We ship or deliver everything fresh and cold so when you brew you get the best result.
Here is a bit about each box, you can also find more on our product pages:
Trendsetter New England IPA - This NEIPA is made with the most popular quartet of hops used regularly in this style of beer. This will be a super drinkable juice bomb. We add 4 of the most popular hops that go into this style; Citra, Simcoe, Mosaic and Cascade. This is by far - and will likely always be - our most hop forward creation. These 4 hops are often the centrepiece of hop forward beers and each variety works exceptionally well on their own. It is the combination of the 4 that really set this beer apart. Even compared to modern craft NEIPAs this is a bold beer. These 4 hops come together to make an exceptionally layered beer that is second to none.
Antilles Tropical New England IPA - Hops in this beer may vary, but there will always be 3 bold additions. All hops added here are tropical. Flavours of coconut, pineapple, stone fruit, and spice are all dominant in this beer. It is the juicy tropical beer that takes you to the tropics with flavour. New world varieties like El Dorado, Falconers Flight, Azzaca and others will be used to dominate this one. Sometimes hard to attain, these hops are highly sought after, sometimes rare, and always a hit in this style. Both of these brews are unique because of the hops and contain freshly milled ingredients and also a dose of our not so "secret" New Brunswick grown Monquart Malt from right here at home.
Not ready to get hazy yet? We have our modern classic Surf City West Coast IPA available also!
Especially when brewing these hop forward beers the freshness of ingredients is key, all ingredients are stored in the proper conditions. Once you order we mill, prepare, and pack them immediately to ensure freshness when it arrives at your door! The is no time on a shelf to get old, crusty, age and lose flavour. Old and crusty is not a self-reflection.
Thanks for reading! Happy Brewing! Reach out to us if you need any help or have any questions about any of our products.
Cheers!
-Derek
---