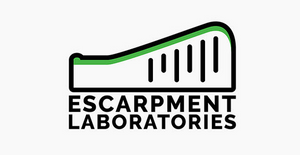 An Interview with Richard Preiss, Co-Founder of Escarpment Labs
Back before Christmas 2020 we had the opportunity to speak with Richard Preiss from Escarpment Labs. We had just started carrying their Canadian made yeasts & blends in The Shop and we wanted learn more about the company, how they got their start, and how COVID-19 was impacting their business.
Escarpment Labs is a Canadian Craft Beer yeast producer located in Ontario. When we can we carry their unique products in The Shop - and we have some more on the way.
Cheers!
Christian & Derek
---